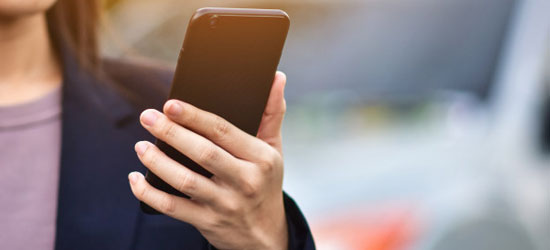 HOW TO
LOAD YOUR
CASH RESERVE ACCOUNT
• Log into your account at crescentcitytrade.net
• Go to "Load CRA"
• Use your Visa, Mastercard, or American Express credit card or debit card
• Fill out information and click "Process"
HOW TO
• Go to crescentcitytrade.net
• Click "LOG IN"
• Enter user name and password
** Contact CCTE office for Log in information
HOW TO
PROCESS A
TERMINAL TRANSACTION
• Swipe the CCTE card
• Key in Amount of Sale.
• Hit Enter
• Hit Enter again to bypass the Tip Amount.
• Machine should process giving you APPROVAL and 2 receipts, 1 for your copy and 1 for the customer.
**If the reader screen reads
INVALID – Reboot machine by turning it off for 1 – 2 minutes and retry the card.
DENIED – Get another form of payment.
HOW TO
PROCESS AN
INTERNET TRANSACTION
• Log into your account at crescentcitytrade.net
• Enter the card number
• Enter Amount
• Enter a description or invoice number (optional)
• Click "Process Transaction"
****If it is a gift card, go to "Gift Card Transaction"****
HOW TO
PROCESS AN INTERNET
GIFT CARD TRANSACTION
• Log into your account at crescentcitytrade.net
• go to "Gift Card Transaction
• Enter the card number
• Enter Amount
• Enter a description or invoice number (optional)
• Click "Process Transaction"
HOW TO
• Log into your account at crescentcitytrade.net
• Go to "My Info"
• Go to "Transactions"
• Enter a Start Date and an End Date
• Click "Search"
• Click on a transaction to see more information
HOW TO
VIEW AND PRINT
YOUR STATEMENT
• Log into your account at crescentcitytrade.net
• Go to "Pay My Bill"
• Click on the search icon
• Enter the name of the person or business you want to pay
• Enter Amount
• Enter a description or invoice number (optional)
• Click "Process Transaction"
HOW TO
REVIEW YOUR BALANCE, CREDIT LIMIT, AND CRA BALANCE
• Log into your account at crescentcitytrade.net
• Go to "Statement Report"
• Enter a Start Date and an End Date
• Click "Search"
• Click "Print Report"
HOW TO
MAKE A PAYMENT
TO ANOTHER MEMBER
• Log into your account at crescentcitytrade.net
• Go to "My Info"
• From here you can see your:
o Cash Reserve Account or CRA balance
o Trade balance
o Available credit line