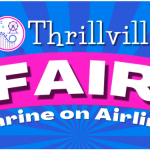 Thrillville Fair 2/24/24-3/05/24 Only 10 available $45 each
October 20, 2023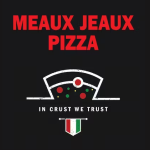 Meaux Jeaux Pizza Gift Cards $50
November 10, 2023
Take a friend or a relative for the ride of their life!
The spots are $1500 each, and the pair must be bought together.
There are no beads or throws included with this opportunity.
We can get throws, so please inquire if you would like to use your CCTE to help stock
up your throws!
There is an expense of a safety harness and a small gratuity for the float driver.